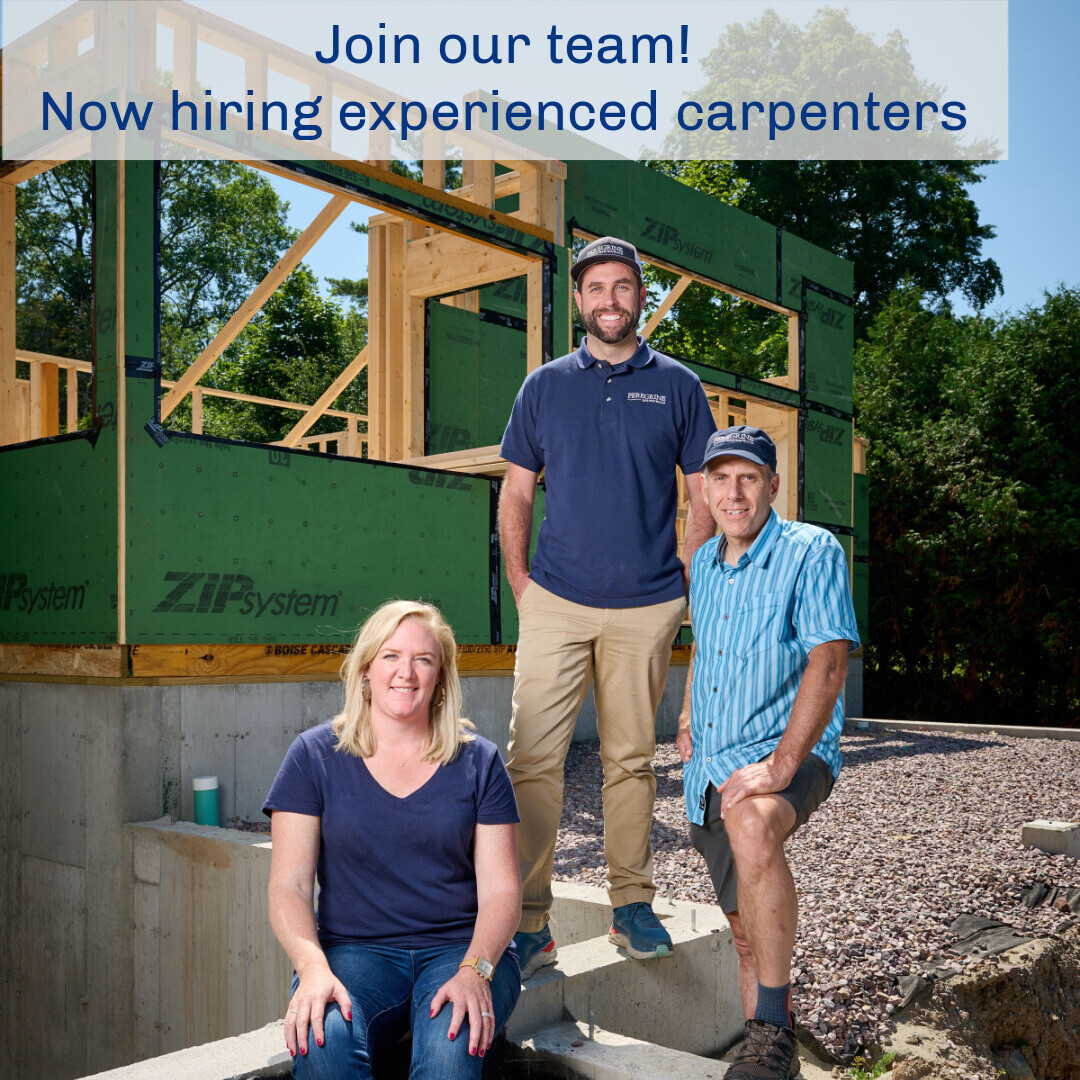 We think you deserve to work with the best. We are always looking for great people to enhance our team.
Why Peregrine is a great place to work:
-We take the time to hire carefully and find the right person who will bring their A game to our outstanding team. We are committed to hiring and supporting top talent.
-Stable management and work environment for over 33 years.
-We are devoted to staying current with industry best practices and continuing education.
-The cornerstone of our team is commitment to quality and longevity.
-We have an integrated design and production team that results in smooth and well managed projects. We use a web based system for all of our projects, that keeps the whole team connected with current information.
-We have an established, loyal customer base that relies on Peregrine to take care of their ongoing building and remodeling needs.
Carpenter benefits:
Upper range of industry pay and benefits
-2 weeks paid vacation, 3 weeks paid vacation after 5 years
-6 paid holidays and 3 personal days
-Health insurance and disability insurance
-Simple Ira plan with 3% company contribution
-Participation in the company profit sharing plan after 1 year of employment
-Company support of continuing education
-Company reimbursement of depleted personal tools
-Opportunity for advancement of responsibility and pay level
Send your resume to news@peregrinedesignbuild.com. Looking forward to hearing from you.